Get Better at Planning a Daily Schedule for Your Fleet
Jul282015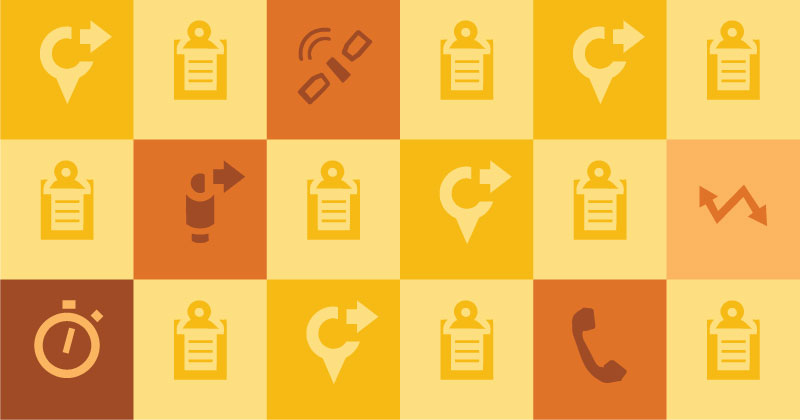 Let's say it's almost the end of the day, and the delivery point has been moved to another location. You assume your driver is en route. So, now you have to let your driver know they need to change course -- how do you do it?
First question: Where is your driver currently?
Second question: How will you communicate the new information to them?
If your first answer is "I don't know" and your second answer is "Call them?" you should keep reading.
Poor planning can cost you a lot of money, even if you don't realize it. Gas isn't cheap, for starters. But when your schedule doesn't go according to plan, good communication can save the day. Whether you're on the dispatch end or the driving end, planning and communication are key to a fleet running smoothly.
GPS tracking software, route planning software, and dispatch software are the answers you didn't even know you were looking for.
Knowing your driver's route ahead of time will help you plan where they should go next. With a vehicle tracking system in place, you can plot and track to make sure everything is going according to plan. And if the schedule changes, dispatch can immediately update your driver's route then notify the driver in real time. All of this can be done quickly and easily -- it just takes the right software.
Be more prepared by using field service software, like mobi. The less time your drivers spend on the road reacting to last minute changes, the more customers they can service. Plus, give them better customer service.
We've been working with fleet companies for 17 years now and have seen it all. The kinds of problems you run into when managing a large or small fleet of vehicles, like in the example above, can be solved with a modular approach. That is, using the software that will suit your business's specific needs and adding on as your business's needs change.
Here's three of mobi's fleet management products that can help you improve your fleet planning and great if you're just starting to use vehicle tracking software: mobi.Route + mobi.Locate + mobi.Dispatch.
These three products work together seamlessly to plan the best trips for your drivers. If you'd like to see how mobi can help your specific industry, whether your pest control or in health care services, our ROI calculator will show you just how much you can save. Just click here.
The best way to plan your trip? Let mobi do it for you.