How fit are your field service offerings to face the New Year
Jan022015
The start of a new year is once again upon us! 2014 saw technological innovations and rapid advancements. From the introduction of Google's self-driving car, to 3-D printing, to smart watches, the way we live and communicate is becoming increasingly more efficient — including the world of field service and the solutions that come along with it.
As wearable technology, connected devices, and the reliance on technology become the norm, it's important to stay ahead of the game in terms of your business. While it's true that technology can't replace the authenticity of human interaction and customer service excellence, its benefits are some that can't be achieved by technicians alone. Connected devices not only send alerts as they occur, but can notify users about problems before they happen. Early issue detection can play a huge role in reducing crisis-level emergencies and the frequencies at which they occur. Additionally, these devices provide critical information about how a system is being used — information that can pinpoint problem areas and cut down on costs from service calls. Maybe it's time to reevaluate if you haven't already jumped on the technological bandwagon.
Not sure where to begin in reassessing your organization? Ask yourself these three questions:
How "fit" are your field service offerings to face the New Year?
How well are you capitalizing on sales opportunities from within your field service team?
Are you leveraging technology to the fullest?
The advancement of technology is also leading to customers expecting more in terms of faster and better customer service. And as a field service organization, customer service makes up a large percentage of the overall success of your company. Equipping your technicians with the right tools is an easy way to ensure service success.
Now is the perfect time to reassess your business and analyze whether or not you're utilizing all the resources available. The benefits of these innovations are moving into the "must haves" list that will help you maintain competitive advantage. Make 2015 the year for change (for real this time)!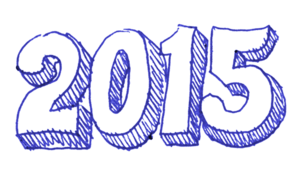 Continue Reading