mobi's Software as a Service now available on Verizon's Wireless Network
Feb072014
Companies with field operations face daily challenges in keeping their mobile workforce and assets operating at peak efficiency.   mobi's modular software as a service (SaaS) is now available on the nation's largest 4G LTE network.  Verizon Wireless customers can take advantage of mobi's powerful solutions to route, track, and analyze their field operations.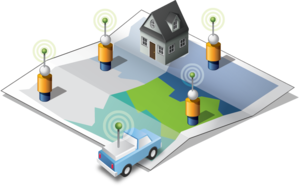 mobi has pioneered a dollars and cents approach to making you and your customer's day easier, more efficient, and more profitable.  We are increasing business efficiency in a number of industries that use a mobile workforce, and customers typically report a 15-20 percent reduction in costs, with some saving millions of dollars each month.
No matter what your company's goals are, our scalable software solutions will support your specific needs and give you a competitive advantage.
Learn how "mobi's Software as a Service Drives Intelligent Field Operations":
http://www.bizjournals.com/austin/prnewswire/press_releases/Georgia/2014/02/05/DA59253?ana=prnews
Continue Reading