You Need More Than GPS Tracking to Maximize Profit
Jan162014
Throughout our 17 years of working with fleet companies, we have found one thing to be certain.  As a business with a fleet of vehicles, you need more than GPS tracking to maximize your profit.  That's why mobi has gone to market with the perfect combination of products:  mobi.Route + mobi.Locate + mobi.Result.
These products work together seamlessly to plan the best routes for your drivers, enable dispatchers to support the drivers while they are in the field with GPS tracking, and finally compare the planned routes to the actual routes your drivers drove in the field.
Route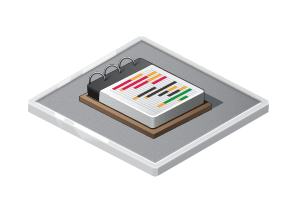 To start the day, mobi.Route harnesses the power of the optimization engine, which has been saving enterprise customers millions of dollars a year, into an easy-to-use application to plan your driver's routes in only a matter of minutes.  It's as simple as entering your planned visits for the day, choosing the goal that best fits your business objectives, entering the number of drivers you have working, and then clicking go.
The mobi optimization engine simulates all of the potential routes that your drivers could possibly take and chooses the best plan based on your business goal.  After the plan has been reviewed and accepted, simply email a PDF version of the routes to your drivers to be accessed on their mobile devices.

Locate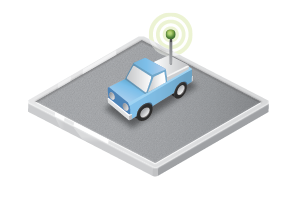 We all know that a driver's day never goes completely according to plan in the service industry.   Long-running jobs, customer cancellations, and emergency orders always happen and must be dealt with accordingly throughout the day.  That's where mobi.Locate fits into the equation and makes your dispatchers much more effective when dealing with same-day changes.
They can pinpoint the location of any vehicle in your fleet in a moment's notice, find the closest driver by address, verify proof of service, understand unplanned stops, and much more.  Since you have invested heavily in vehicle assets, field training and staff resources, it only makes sense to ensure your investment.
Result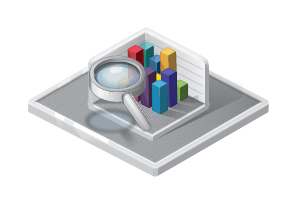 To close out the service lifecycle, understand that you can't realize the full savings from optimized route planning if your drivers are not following their planned routes.  mobi.Result compares the plan that was sent to your drivers with the actual route that was driven based on the GPS data from their vehicles.
We present this information in an intuitive map view on the driver scorecard, along with a wealth of roll-up metric reports that can be reviewed at any time.  We provide the information needed to improve operations and coach your team to run as efficiently as possible.  With reliable, actionable information about your operations, you can discover the impact your customers and drivers have on your revenue and cost for any given day.
Plan. Execute. Improve.  With mobi's unique suite of products, we enable your team to do just that.
Continue Reading