Improving Safety on the Road
Dec172013
As a business owner or parent, there's concern when your vehicles are on the road without you. You're loaning a vehicle on good faith that the driver will be as careful as you.  But we both know that isn't always the case.  Improving safety is a concern all around.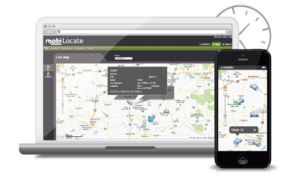 Now businesses and parents are looking for ways to monitor their vehicles when they can't be in the vehicle. One solution is installing a GPS tracking device that easily plugs-in to most vehicles. Once the device is quickly installed, you can instantly track your vehicles. Depending on the solution, you can receive alerts for speeding, idling, or unauthorized use.
It's becoming so popular that AAA Texas and USAA are currently offering special programs with free plug-in devices for parents to monitor their teens' driving behavior.  The data collected is strictly to improve safety on the road.
As one USAA Member states, "Your parents are lending you a $10,000 to $15,000 investment.  They deserve to know where I am."
Read the full story here: http://www.expressnews.com/news/local/article/USAA-AAA-offer-auto-monitors-for-teen-drivers-5020226.php
 
Continue Reading